"Visible Body is a platform that offers a variety of products: the Human Anatomy Atlas, the Web Suite and others."

Paula Zamagna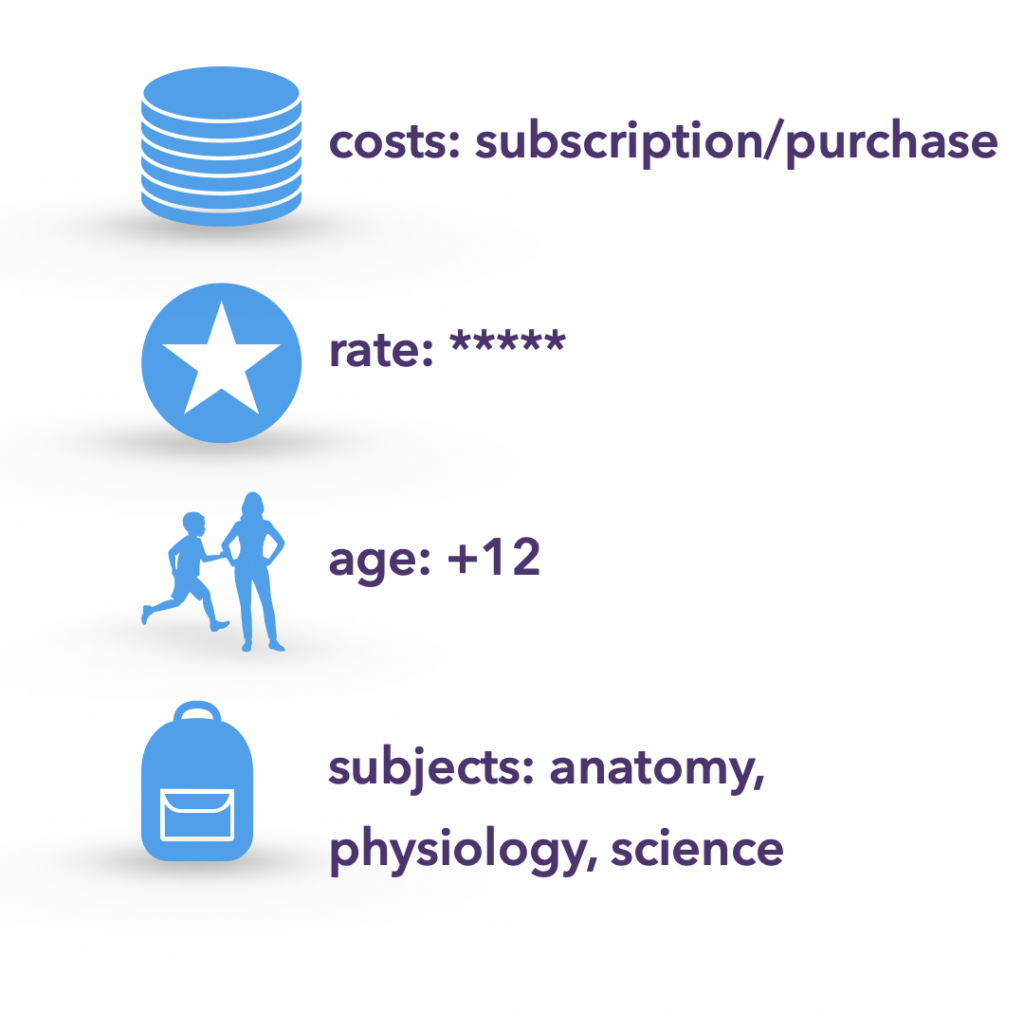 The Human Anatomy Atlas is a complete and easy to use 3D human body reference and a study tool to study better.
The AR dissection feature in Human Anatomy Atlas turns any room into an anatomy lab bringing a higher student engagement: you can move 3D models from the screen into the real world, scan images to bring lab work to life, study muscles in motion and see what's underneath them. It shows nerve, the blood vessels, the membranes, etc.
The human body can be studied with 3D models, animations, diagnostic images, learning models and flashcards to help students learn and review. The content is constantly updated.
It's also possible to get a subscription for groups at an institution.
Lesson example
In a virtual anatomy lab you can lay a AR model of a body and study it with more engagement for the students stimulating their interest to discover more information. Students can move around the model, they can also manipulate the model by zooming in, repositioning and dissecting. Students can explore the different systems of the body and select each part to know specific information. An example is the muscular system: muscular action can be also imitated through virtual reality.
Each part of the body can be selected and using a scalpel you can interact with it.
Teachers can use the question bank which offers a big number of built-in quizzes and test functions or can create their own questions.
Download