There is so much to say… but better, just watch the video! Now!

Charlotte Kob & Ankathrin Kownatzki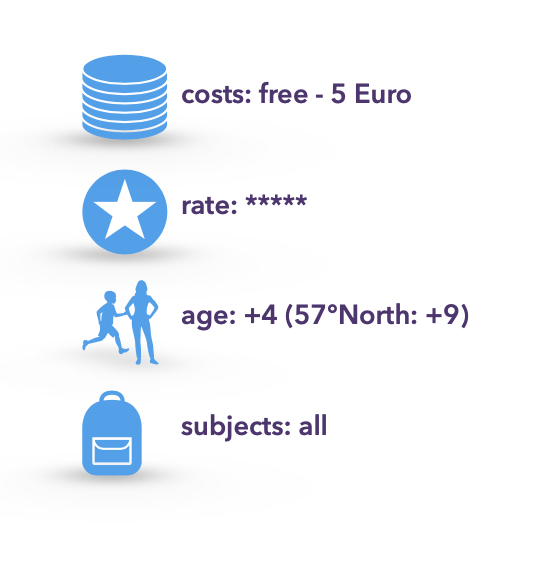 The Merge Cube is an approximately 7 by 7 centimeter large, black cube made of foam, which is printed on each side with a silver pattern – like a QR code.
With certain apps, the symbols in the pattern can be scanned by a tablet or smartphone camera by pointing the device's camera at the cube. The cube serves as a projection surface here. For example, organs, planets or art objects can be held in the hands and also moved or observed.
There are currently a few free apps for the AR application and of course some paid apps.
The app Merge Explorer offers content from the fields of physics, biology, geography, art and mathematics. For free, topics such as the solar system, the body, the earth, etc. can be used.
With the Merge Object Viewer, 3D objects can be held in the hand, e.g. dinosaurs, spaceships, fossils. Some 3D objects can also be uploaded here and viewed before 3d printing. Additional themes can be unlocked through a paid subscription.
The app Anatomy AR+ can be used in AR mode to view detailed and moving images of organs such as the heart, lungs or brain. One can also find English-language information on this.
In addition to the apps offered by Merge, there are also paid apps in the App and Playstore, such as 57° North by Mighty Coconut. The app tells a story in which you have to make decisions by tilting the cube. The app is in English with subtitles and is suitable for students* ages 10 and up.
Lesson example
There are numerous great examples for use in the classroom to illustrate often complex topics to children in this engaging way.
For example, in geography, students can explore a galaxy in the palm of their hand or examine the oriel; in biology, they can look at fossils, study human anatomy, explore a DNA molecule/genetics, or dissect a virtual frog; or in history, they can take a closer look at ancient artifacts.
Download