"AR App suitable for all subjects. A very useful tool for every teacher. Analog kisses digital. Ideal for differentiated distribution of further information about an image."

Michy Hofmann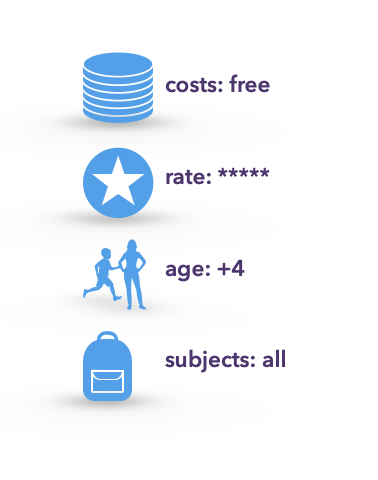 AR App suitable for all geography science subjects. A very useful tool for teachers that want to bring (parts of) the solar system in perspective.
Augmelity is a free app that is quite simple and intuitive to use. This is all the more pleasing as it provides a great motivational boost for learners. Basically, Augmelity is the logical evolution of the very popular QR codes. However, Augmelity is visually much more appealing and at the same time equipped with considerably more options.

What does this app offer me in concrete terms?

Any image or object can be tagged with numerous contents. Content in this case can be images, videos, audio files, 3D files, vcf files or a link to a homepage or similar. In order to view this content on the objects, you need the Augmelity viewer (which can be downloaded for free from the Apple or Google Play Store). In order to be able to discover the "linked" content, the user only has to enable access to the camera, a login is not necessary. Once the image is on the display of the user's cell phone or tablet, a "play sign" appears on the image or object. At this point, all you need to do is "click" on the play sign and the linked content will start playing.
Lesson example
In a math lesson, the Augmelity app opens up completely new possibilities in the areas of individual support and differentiation.
In this concrete example, students were asked to solve exercises and comprehension tasks on the Pythagorean theorem on their own. Behind a corresponding picture, which could be thematically related or simply have a challenging character, there were tasks of different difficulty levels. Detailed solutions were also provided for each task. A self-analyzing control was thereby ensured. In order to provide access to the topic for students who were not yet fully aware of the underlying mathematical relationships, an explanatory video was also provided in which the Pythagorean theorem was explained and demonstrated in a very action-oriented manner.
During the entire lesson, the teacher can focus on individual support and problem solving, since all organizational and structuring tasks required for a lesson can be completed in advance and the material is sorted and ready for each student with the help of the Augmelity app.
Many stations on different topics can be made available in this way.
In addition to the above-mentioned lesson example, Augmelity offers a great opportunity to make explanatory videos and safety instructions permanently available to students in all subject areas on the machines and devices available there.
Download