"An easy-to-use AR app for all ages. Many applications can be found for the school subjects music, geography and biology. In the "CREATE" mode, learners can design AR applications themselves."

Maximilian Stoller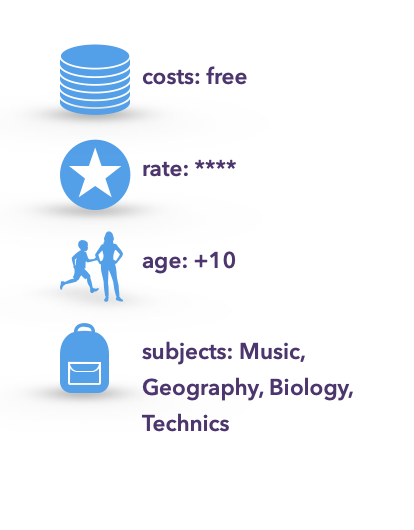 JigSpace is a freely available app that provides augmented reality applications for the school context. There is also a Pro version. However, only the free version will be evaluated and described here.

JigSpace can help to understand more complex structures. The app generates various 3-D models that can be displayed in space using AR technology. The learners can view and penetrate the individual phases or models step by step from all sides. The aim of this form of representation is to deconstruct what is being learned. This is also the didactic strength of this app:

It becomes even more exciting when the learners themselves are enabled to create an AR application and enrich it with information worth knowing. This can be done in a playful and uncomplicated way in "Creat" mode. Here, the pupils can choose from several templates, shapes and graphics, mix or rearrange them and put them in relation to each other. Content can be added via text fields and voice recordings. Up to 12 layers can easily be added one after the other.

The AR application can be made available to other learners via a link, the only requirement being that they also need the JigSpace app on their mobile device.

Why does the app only get 4 stars?
It's a pity that you only have limited options in the "Create" mode and there aren't so many really good applications in the free version. For example, we miss the complete description of the Corona viruses, which was freely available in the beginning. Another disadvantage could be seen in the range of languages: The explanations of the models are all only available in English, i.e. one would have to use translation tools like Deepl or Google Translate. Then, however, one could recreate the same model in the national language in "Create" mode. But why shouldn't we promote multilingualism in the classroom? Learning in the 21st century can be so multi-perspective….

In summary: Jig is a successful app for all grades and an ideal introduction to working with AR.
Download