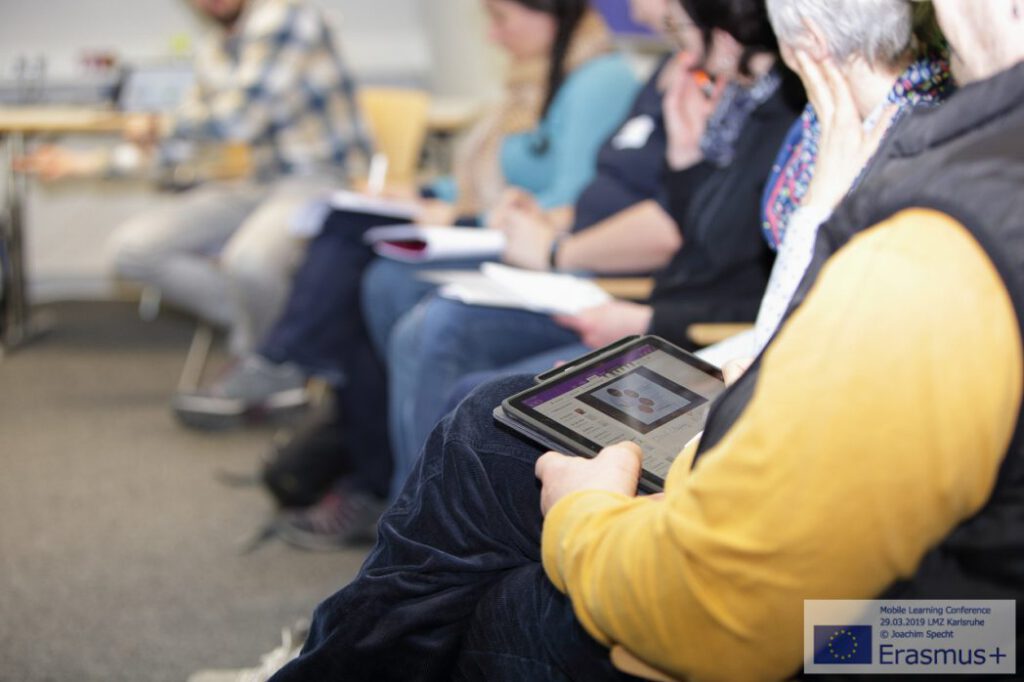 On the bus, on campus, during the field trip: mobile devices such as smartphones, tablets and laptops as well as digitally provided learning materials make it possible to learn almost anywhere and at any time. In addition to informal use, mobile learning can be integrated into a variety of teaching-learning settings that allow for all event formats and group sizes.
Didactically, our teaching is based on the scientific findings from our recent Erasmus+ projects. In close cooperation with universities and schools from Norway, England, Australia, Germany, Italy, Slovenia and the Netherlands, we are continuously developing the didactics and methodology for mobile learning, especially with iPads.

To make teaching with iPads in so-called 1:1 iPad classes easier and more effective for you as a teacher, we present two didactic models on the following subpages. Our Accelerated Learning Cycle and our iPAC Framework model.

With these two models in your rucksack, you should be able to highlight the didactic and media-pedagogical advantages of Mobile Learning Scenarios, but it should also be easier for you to plan your lessons and justify them methodically.

Once you have understood the effects of the models, your lessons with tablets, apps or digital learning programmes will be much easier and more competent. This is a promise!

Enjoy reading and understanding!